Project
Salesforce Development & Implementation
Redpoint Resolutions is a multifaceted corporation whose sophisticated staff provides a wide variety of services. This company is actually comprised of three separate but interconnected arms.
Redpoint Resolutions offers comprehensive medical insurance, emergency resolution and intelligence services to its esteemed corporate clientele. This company employs security specialists, including many retired military personnel, from army rangers to Navy SEALs and special operations veterans. To handle medical crises, Redpoint Resolutions has gathered a team of equally impressive doctors, paramedics, nurses, trauma experts and international medicine authorities, many of whom are affiliated with the prestigious Stanford University.
Their advanced personnel are available day and night, every day, in Redpoint Resolutions' bustling offices. Redpoint Resolutions provides medical and security evacuations, helping to rescue clients from emergency situations that range from armed attacks to medical catastrophes. The company is equipped with state-of-the-art equipment to assist with customized extractions. Redpoint Resolutions' employees also offer 24/7 intelligence and travel assistance services, tracking high-end clientele abroad to enhance their security, health and efficacy on the go. In addition, Redpoint Resolutions provides security services to save companies the cost and hassle of in-house risk management.
Bringing their unmatched competence to individual consumers, the Redpoint Resolutions group offers Ripcord Rescue Travel Insurance™. The same team provides high-caliber rescue, evacuation and travel insurance resources to sportspeople, hunters, humanitarian workers, thrill seekers, and others who might put themselves in potentially risky situations. Travelers can choose personalized packages to suit their particular needs and wants, all while receiving exceptional service.
UnivOps is the third and final component of Redpoint Resolutions. As well as providing security and risk management services directly to corporate and consumer clients, the experienced cohort offers consulting. Through UnivOps, their team devises outstanding, customized insurance solutions. As an independent adviser, UnivOps comes up with simple, flexible answers to a wide range of problems and projects
In Redpoint Resolutions' high-stakes, intricate industry, its employees need to have vital information right at their fingertips. A technical slowdown or glitch could literally mean life or death. Recognizing the importance of having a responsive interface and enhancing ease of use, Redpoint Resolutions came to SCS Cloud. They wanted to expand their visibility so team members could see and respond to all customers, open incidents, cases and issues through a central system. In addition to storing all of their information in one location, Redpoint Resolutions asked to automate their workflows and email systems. They also sought to transparently track work so that everyone throughout the company would clearly understand who was assigned to and responsible for each task.
Prior to engaging SCS Cloud on this project, Redpoint Resolutions had dispersed small pieces of information across a variety of systems. This made it difficult to monitor crucial clientele and situations. In addition, the scattering of digital data made it tricky for team members to collaborate with each other, understand which projects required attention and successfully attend to them. Therefore, the only option was to craft a unique, unified solution. Fortunately, our qualified team was ready to tackle this complex task.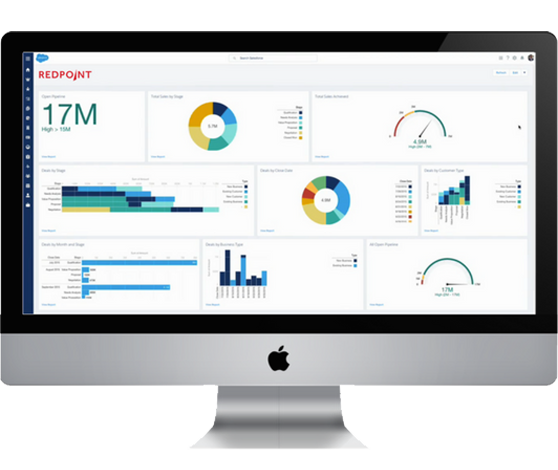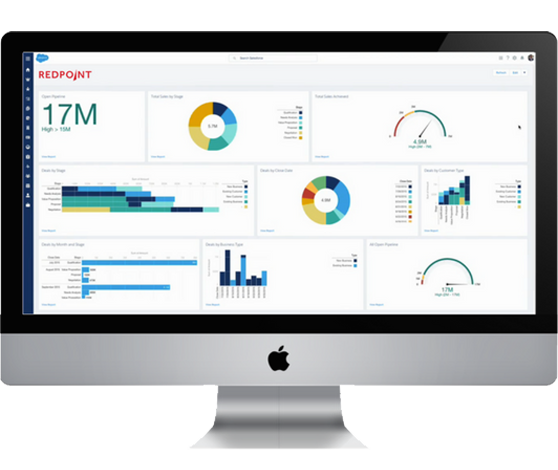 SCS Cloud created a custom solution to fit Redpoint Resolutions' needs utilizing the high-end Customer Relationship Management (CRM) platform, Salesforce. As requested, we provided central storage of all key company information and automation of critical processes. The Cloud is an excellent answer to Redpoint Resolutions' conundrum, since it allows the company to bank significant information in a central database easily accessed from any device online.
This is especially important for an international company such as Redpoint Resolutions, which responds to sensitive medical and security emergencies all over the world. Of course, in the business of insurance and incident response, timing is critical. Our new cloud-based platform is simple to use, streamlining work for the company's seasoned professionals. We also enhanced the traceability of incidents, so the company's medical masters and security specialists could keep tabs on them from start to finish. In such a demanding field, any way to ease the burden on these experts is key. We were delighted to assist Redpoint Resolutions with their consequential work. With the use of the new platform, the Redpoint Resolutions team has sped its response time and sharpened its tracking capability. With our platform supporting the company's already-outstanding team, Redpoint Resolutions has had great success. For example, Ripcord Travel Insurance recently rescued professional sportsman and television personality,
Mark Peterson, from an airboat crash in the remote Arctic Circle. After he bashed his head against the windshield of his vehicle and contacted the company using his satellite phone, Redpoint Resolutions sprung into action. Even in the middle of the night in desolate northern Alaska, the knowledgeable team (backed by its equally innovative new interface) deployed a helicopter and rapidly relocated him to an Alaskan trauma center. Our cloud solutions also helped Redpoint Resolutions' team rescue a client from a blaze of bullets as the infamous Lord's Resistance Army (led by despot Joseph Kony) began attacking him in the Central African Republic. These are but two of many instances that illustrate the life-changing protective power of Redpoint Resolutions and the absolute necessity of SCS Cloud's systems for their operations. Our work with Redpoint Resolutions demonstrates the impact SCS Cloud's work can have on a company and its clients.
View More Case Studies