Save money with stable and reliable NetSuite credit card processing solutions
Point-of-Sale Solutions to Fit Your Business
SCS Cloud has developed a custom NetSuite Point-of-Sale (POS) Terminal Solution for processing card-present credit card transactions at retail locations.
Main Features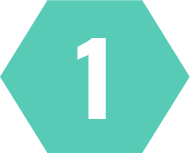 Accept card-present credit card transactions with a seamlessly integrated credit card terminal.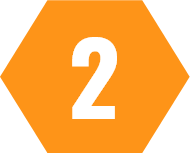 All terminals support EMV (chip), card swipe, contactless tap-to-pay and Near Field Communication (NFC) mobile payment methods (Apple Pay, Google Pay and Samsung Pay).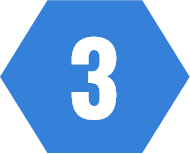 Signature capture is possible depending on the terminal selected.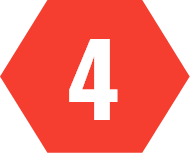 Requires the NetSuite certified FreedomPay payment gateway.
Key Benefits

Utilize standard NetSuite transactions to collect card-present credit card payments without the need for an expensive POS solution (e.g. SuiteCommerce InStore).

Transaction fees are reduced by an average of 0.5% with card-present transactions.

Chargebacks are significantly reduced or eliminated with card-present transactions with EMV (chip) readable terminals.
POS Solution Overview
This solution is seamlessly integrated with payment transactions in NetSuite which facilitates a credit card sale on Ingenico Lane series terminals for USB / Ethernet connectivity:

FreedomPay Gateway
The solution depends on the NetSuite FreedomPay SuitePayments gateway and FreedomPay's Freeway Commerce Connect (FCC) Windows services coupled with SCS proprietary software.
Supported NetSuite Transactions
The supported NetSuite payment transactions for this solution include:
Cash Sale
Customer Deposit
Customer Payment
Sales Order (authorization)
Once the sale or authorization is complete via the terminal then the NetSuite payment record is fully updated to show the payment as a Recorded External Event along with the full printed receipt copy, signature image and the Request / Response information to and from the terminal.
Normal NetSuite refunds can be performed as usual.
Thermal Receipt Printer
An optional thermal receipt printer can be configured to automatically print a receipt of the NetSuite credit card transaction which may include:
Company Logo
Receipt Header Information

Store Name, Address and Phone Number
Marketing Copy

NetSuite Payment Document Number
Line Item Details
Signature Image at Bottom
A Cloud Solution for All Business Types
We'd love to help you discover what NetSuite can do to improve your business.
Contact us today for a FREE consultation!
Get a FREE Consultation